Well-known member
Lifetime Member
Equipment
M4900 Utility Special 4WD e/w FEL & 1530 John Deere
Oct 8, 2019
1,466
429
83
77
We started off by adding a Pat's Cat2 Quick hitch to John Deere, (Kubota already has one) and then it was off to the woods.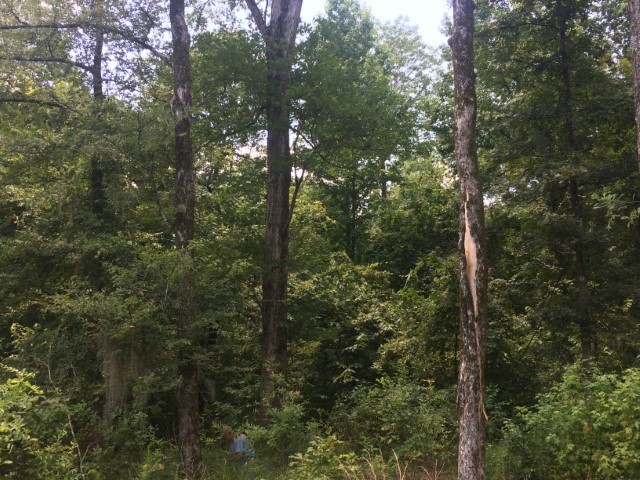 I am/was needing some White Oak for bridge decking so this tree in the center will be the donor.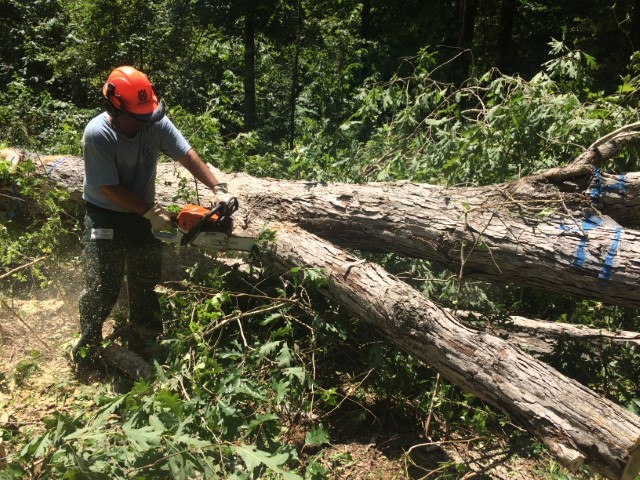 Trimming, marking, and bucking.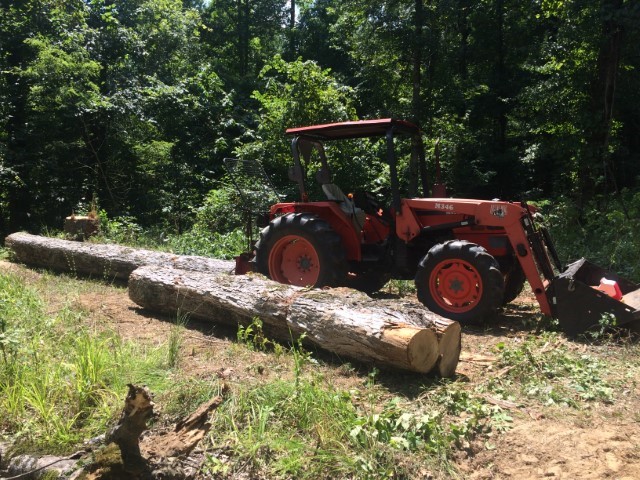 The butt log was bucked 18' and the rest 12'.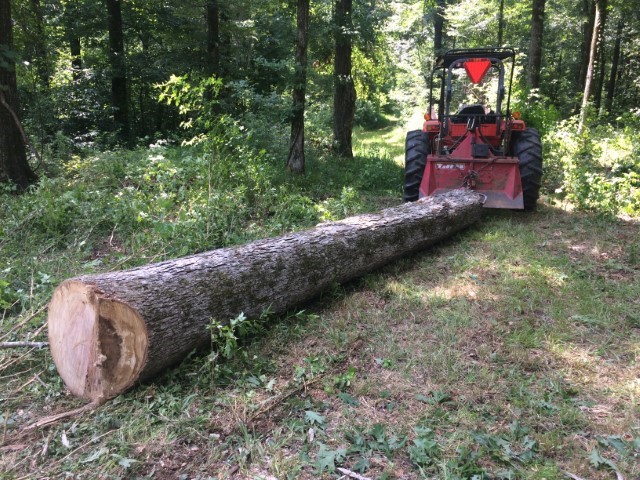 Here I am ready to make the mile long skid with the 18' log.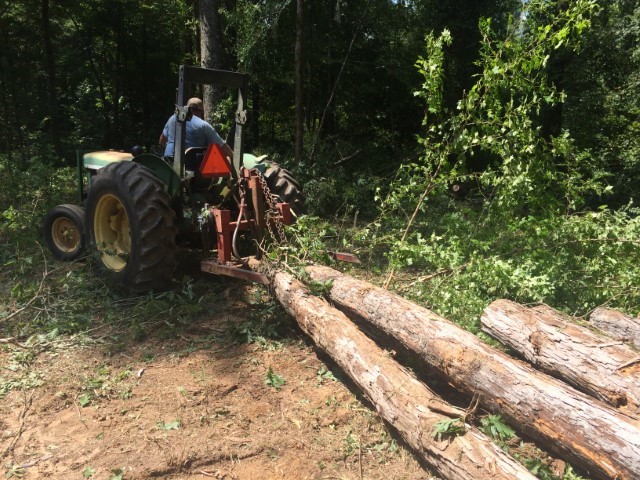 John Deere is ready to skid two 12' logs.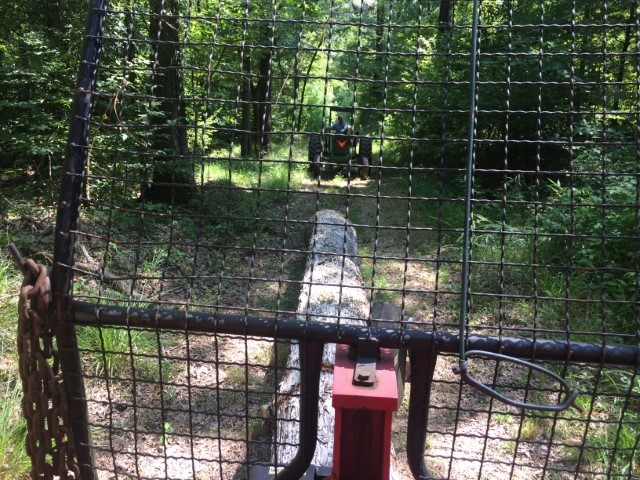 Hooked up and making the mile skid.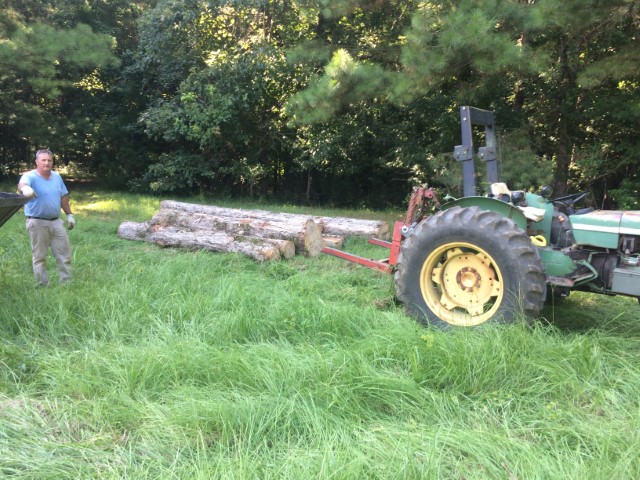 All of the logs skidded out, staged, and ready for the sawmill. A hot but very productive and rewarding day.